Caught Snoop Lion leaving AOL!  So sick.
from reddit 

someone's response 1: I possess a device, in my pocket, that is capable of accessing the entirety of information known to man. 

someone's response 2: I use it to look at pictures of cats and get in arguments with strangers.
The 1950's…
Thank You Internet
Get it in while you still can!
I was googling something completely unrelated and stumbled on this.  I typed 'where' into google and the first autocomplete search term shows 'where is Chuck Norris' so like any self respecting American I had to quit what I was doing and search for Chuck Norris. I should have known better!!!
Does anyone know of any other cool little Google secrets like this!
HOVA being humble as hell. Watch Jay-Z explain who he is to an adorable old lady who has no idea who she's sitting next to.
Thumbs up for still taking the subway!
— Anonymous, the networked hacking community markedly shifted from taking down big bank websites to sticking up for the little guy (or girl in this case).  Hopefully this marks the beginning of a new modus operandi for the group, something like what micro-loans were to finance in third world countries (for example Kiva).  Instead of conducting massive attacks anonymous hackers have a chance to reinvent themselves as a grass roots movement against cyber bullying.  You need a small army of talented programmers to form a proto cyber community watch.  In fact if I were Twitter I'd devote resources to an internal team specifically devoted to monitoring the service for abusive and dangerous situations.
   In the mean time, the enabled strong defending the unable weak in cyber Wild Wild West should make any romantic blush. Hopefully the fear of exposure, more importantly the fear of reprisals from social communities, will dissuade bullies from tormenting fragile teens from behind their cowardly digital veils.
    Hopefully the right people can come together to draw a solid battle line bullies dare not cross.
Keep reading for an early success and example of good.
—Endtheshow
      Last week, a 15-year-old named Kylie tweeted her suicidal thoughts, and a Twitter account called @KillYourselfKylie tweeted back a series of ugly responses. These included "We have 3 bitches who should cut and drink bleach" and "I think i just made someone cut herself yayayyyy" and "We hate you just die…" That last note was followed by a list of six first names—apparently teenagers who knew Kylie.
"Thats it. Im done," Kylie wrote back. @KillyYourselfKylie replied, "I WILL NEVER LET YOU IN PEACE… NEVER!!!"
I found it: 
Here's what the jam looks like: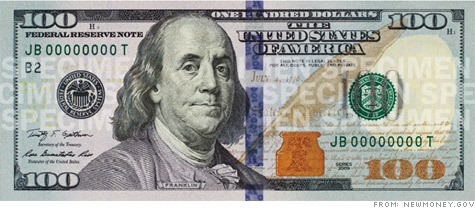 A friend of mine living in Warsaw, Poland sent me this picture today.
It got me thinking about how surreal this picture really is and what it stands for.  It's a testament to how Poland has literally risen from the ashes and become one of Europe's only growing economies.



The new fence and old tomb contrast each other so perfectly. Just shows you how much times have changed.
The most destroyed city in world history - Warsaw in Ruins 1944
Warsaw Today:
Loading next page
Hang on tight while we grab the next page