Showing 30 posts tagged iTV
I highly recommend you watch this entire TED video.  If you're short on time however start watching at 11:30 because this is where things get really crazy.  MIT researcher Deb Roy wanted to understand how his infant son learned language — so he wired up his house with videocameras to catch every moment (with exceptions) of his son's life, then parsed 90,000 hours of home video to watch "gaaaa" slowly turn into "water."
He then applies this technology and big data principle to television feeds and social media traffic.  Mr. Roy is able to "get a true pulse on our nation at any given moment" by measuring what people are talking about and how they're reacting to media in real time.  What's really amazing in this video is how his MIT team visualizes the findings.
It's been a good great week for media and advertising junkies.  A flurry of recent reports, studies, and industry ponderings shed more light on consumer engagement with advertising across all four screens.  I'm going to try to sum some of these finding up as they relate to my favorite screen: TV.  Specifically I make the case that today's market is primed for an explosion of a new wave of commerce that's not just m-commerce or t-commerce, but a combination of the two.  There's never been such positive rapid change in consumer engagement behavior around television and advertising in general.  After all digital marketers saw the demise of the click-through rate, the rise of fragmentation, and ultimately a monopolization of consumer time on social media.  Before anyone can blink we're taking all that and going mobile.  Hello web3.0 or should I just call it MobileWeb.  Through all this change television remains basically unchanged.  For the most part old faithful still runs on a barely measurable, one to many, push content model.  With this week's series of studies, the advertising industry finally has direction into the future of engaging with audiences, and the answer comes from consumers themselves.
Let's begin with our good friends at the IAB.  According to a new study by the Interactive Advertising Bureau "nearly half (47%) of tablet owners and a quarter of smartphone users interact with ads on their devices at least once a week."  What's better than that you ask?  Another recent study, this time from the Pew Research Center's Internet and American Life Project, finds that half of all cellphone owners use their phones while watching television.  Boom.  While the IAB states tells us that these increases in mobile usage harm traditional media, Pew strikes back finding that "television audiences are primed to participate" using mobile "mission critical" tools.  According to their study, "23% used their phones to text someone who is watching the same show; 22% used the phone to visit a website mentioned on TV (either in the programming or ads); 11% surfed the Web to see what others were saying online about the show — the same percentage said they posted their own online comments about it — and 6% said they sometimes used the phone to vote for a reality show contestant."  Personally I feel that consumers consume more content across all technologies.  They're adding more screens not replacing them.  Their screen combination may vary depending on time of day, location within the home, and main focus at that time.  Here are three scenarios off the bat:
Sandy is sitting at home on the couch with the TV on.

 

She's watching reality TV but not actively engaged in the show (or paying attention to ads) because she busy blogging about why her favorite bachelor just got kicked off.
Mark however is totally engaged with the Dancing With The Stars finale.

 

He's so excited that during the show (and during commercials) he's sharing every ounce of this excitement on Twitter and Facebook with the rest of the audience.
John loves The Walking Dead.

 

It's felt like 2 years since last week's episode and now he's finally watching zombies in all their glory.

 

During commercial breaks however he dives into his phone to search for weird zombie stuff online while TV commercials play out.
Here are three very different examples of video consumption across multiple screens with one common denominator: content on the television screen.  The IAB and Pew both point in the same direction, mobile no longer really means "one the go," and more importantly that mobile users aren't waiting around for traditional TV to catch up with their desire for on-screen interactivity.
Another wrinkle in the television landscape are connected/smart TV's.  This year, DailyMediaNews reports that "56% of smart TV set owners have accessed some video via a Net connection, according to media research firm Parks Associates. The number is up from 40% two years ago. Overall, Internet-connected video watching on big TV screens is up 30% in the last six months."  There it is again, our common denominator is still traditional tv… maybe I should have been calling it 'the big screen' all along.
Anyway, the point is that no matter how you access video content in the home, chances are television is involved at some level. Television remains the one screen to rule them all.  Traditional television companies need to stop fearing the other screens and learn to work with them, consumers already are.  For all the complexity in today's advertising world the key to next generation of television advertising engagement lies somewhere between t-commerce and m-commerce, straight set-top-box driven television marketplaces and mobile second screen experiences.
Not so fast! The only (and I mean only) thing that's going to kill cable bundles is an unprecedented subscriber exodus. The author even writes that the cable bundle "is still growing by hundreds of thousands of subscribers a year. Innovation is an answer to a problem. As long as cable providers don't have a revenue problem, they have less need to innovate." Not only does the author contradict article's title in the body but his facts are off too, according to Nielsen cable subscriptions decreased by 100,000 in Q3 2011 but "TV still retains the lion's share of people's free time." (NYT article here) What's really happening is that people are ADDING screens (and screen time) not replacing them.  People are adding Hulu, Netflix, internet surfing, and mobile tweeting activities at the expense of their waistlines not ratings.
True we replaced paper newspapers with digital ones and generally speaking the print industry suffered at the long arm of the internet but that has nothing to do with television.  This article is just plain and simple fear mongering. First of all the physical television set will never cease to exist.  The big screen in your living room will ALWAYS be there.  What content is piped in?  Now that's a different story, regardless you can't rewire 60+ years of TV viewing habits in a decade.

The death of TV?  Are you kidding me?  Carriage disputes between operators and content providers are nothing new, they exist as part of the industry's eternal dance.  Yes, the DirecTV/Viacom mess is the largest we've seen in a while but like the rest it will get resolved. 
The real problem with the cable industry is how advertising is bought and sold (how DirecTV makes money).  Operator focus should be on repackaging audiences using STB data (after all DirecTV is working with Kantar and Nielsen to monetize audience measurement data) and movement away from broad stroke demographic decision making.  For example, a buyer only interested in top 5 cable nets for M18-35 during prime is not only wasting tons of money but missing out on tons of 18-35 males in the long tail.  Use set-top-box data to take advantage of dispersed, long tail cable audiences and charge more money for targeted spots, deeper reach into target demographics, and increased inventory management.  This is where the carriage conversations with Viacom should take place. 

TV as we know it is so far from dying and viewing habits are far from changing.  There is nothing out there yet that can deliver the couch potato, channel surfing, quality content, background noise that is cable TV.  Let's redefine stale business plans not take subscribers hostage.  Also please stop scaring cableTV executives.

The pictures above show examples of housing prices from across the USA.  How far will your money go? 
Seems like most experts agree that the US Housing market has bottomed out, "Economists aren't always right, but on this at least they agree: A new Wall Street Journal survey of forecasters found 44 believe the housing market has reached its bottom; only three don't."  See the full Wall Street Journal article here.
In May 2012 The Demand Institute released a very interesting report titled The Shifting Nature of U.S. Housing Demand which sheds some light on how this housing recovery will be different from previous ones.
The report lists the following as key differences this time around:
This will be a two stage recovery
The recovery will be led by demand from buyers for rental properties
Young people - who were particularly hard hit by the recession - and immigrants will lead the demand for rental properties
Rental demand will help clear the huge oversupply of existing homes sale
The housing market recovery will not be uniform across the country
There will be vast differences between states
The average size of the American home will shrink
Consumer spending patterns will reflect the different nature of housing demand during the recovery
Despite the number of Americans who have been hurt financially by the housing crash, the desire to own a home remains strong
You can find the full PDF Version here.  I recommend reading the whole thing.
The rest of this talks about TV
Since my expertise is media and interactive television I found the section on Telecommunications particularly interesting.  In my opinion pay TV needs to expand into second screen experiences to retain customers and justify high cable bills.  Today's set-top-boxes are the dinosaurs of the cable industry while hardware like Xbox360 and consumer interfaces like Xbox Live are the pioneers.  With Xbox Live I predict the Xbox will ultimately replace cable set-top-boxes.  This prediction isn't about cord cutting- you still need a pay TV subscription to use the service (but that's for another article, if you're interested in Microsoft's multi-screen strategy check out Microsoft SmartGlass).  My point is simply in regards to hardware not an assault on cable operators.  Microsoft struck deals with various sports cable networks and recently expanded that suite of channels to include NBA, NHL, UFC and every ESPN networks.
Anyway, check how The Demand Institute thinks the housing recovery will impact media below:
Media, Entertainment, and Telecommunications
Many companies in media-related and telecommunications industries seemed immune to the housing market turmoil. Apple, for example, experienced a net income surge from $3.5 billion in 2007 to $25.9 billion in 2011.29 And despite the monthly expense of cable television subscriptions, television viewing is at record levels, according to Nielsen research. The average person still watches more than 150 hours of television a month and television remains the most popular screen, although consumers are increasing the variety of devices they use to view video.

While we do not anticipate an uptick in media consumption due to the
strengthening of the housing market, the fact that more people will rent and have smaller homes could influence the devices they use. For renters in temporary accommodation, portable devices might be preferred, while those living in smaller homes might require smaller screens and integrated devices. Furniture manufacturer IKEA already produces a furniture range with a built-in television and home entertainment system. And soundbars are an increasingly popular alternative for rooms that cannot accommodate a full surround-sound system.

Game consoles—already in 45 percent of U.S. households30—could become a household staple for those without space for a home theater, giving access to the internet, streamed content, DVDs, and games. Consumers will increasingly spend money on broadband rather than cable television as a result. But watching video via the internet or on mobile devices has not replaced the television and will not do so in the near term.
Few doubt that we're on the verge (if not already in the midst) of major changes in the way people watch video.  The last 5-10 years of mobile computing freed consumers from their couches and enabled video consumption in places never before possible.  So far technological changes raise more questions than they answer about viewing habits, engagement, and the creation/distribution process in general.  Mobile is still acceptingly new and unpredictable so marketers are not necessarily stressed about it, they're still in discovery mode.  Mobile seems to be complementing traditional living room video consumption not replacing it. 
Basically unchanged for 60+, the magic sauce of video content accessibility through the living room is now one step closer to titillating reality.  Getting consumers to adopt change with this previously minimally touched screen will uplift the media landscape into something spectacular for viewers and for the industry.  By the way, connected TV's, DVR's and cable companies have not even come close to the right formula.  In fact connected TV's are like web1.0 where the special sauce is more like the mobileweb2.0 (we're on the right path but still have one or two more failures ahead).
The internet didn't affect time spent with video in the living room, it only altered the creation process of content.  Even with the Youtube's of the world the distribution process remains the same. Yes, you hear the cord cutting rumors here and there but there are mostly exaggerated reports by over caffeinated and overzealous scaremongers.  As I mentioned before mobile computing is complementing living room video not replacing it.  Why am I even writing this article then?  I'm writing this now because the distribution component of the equation is finally poised to drastically change.  Discovering online video content is still too hard and cumbersome for most consumers.  Nobody wants to search through 4 different apps, a Netflix, Hulu, and 500+ cable channels, people have their habits and without a new technology to organize ALL VIDEO consumers will not change.
Two recent developments: 1) the approval of Google's acquisition of Motorola Mobility and 2) Motorola Mobility's announcement of DreamGallery (a platform for the management of the distribution of TV and other video content in what Motorola calls the world of the networked DVR [nDVR]), detailed in the linked article by Gerry Purdy, got me thinking that we're closing in on the golden path.  Read his article, great stuff.  Mr. Purdy writes,
"We'll still pay $150 per month, but we'll now have access to more content (which could be overwhelming), and we'll have a user experience through software that will make searching, identifying, discovering and enjoying content easier than ever before."
This specific point caught my attention because it all comes down to the money $$$$.  $150 cable bills are already hurting many people's pockets but that isn't all, the advertising economy underlining subscription TV is a massive elephant that's become ingrained in the larger telecommunication economy as a whole.  Changing the business models will not be easy and this ugly underbelly of content distribution needs to drastically change.  In addition the $150 cable bill needs to become more justified.  Do I really need my 500+ other cable channels if I have an organized, streamlined, and intuitive web distribution software and hardware at my fingertips?  Just take a look at Mircosoft and the Xbox.  How about mobile carriers?  Google wants to make the smart phone the living room video catalyst but mobile providers will have to lift bandwith caps on their data plans.  I do not want to choose between constant updates to my Facebook wall and channel surfing.  I definitely don't want to pay more for this privilage either! 
We're living in interesting times and I can't wait for the day when the fragmented video world is made whole for my viewing pleasure.  We should all keep in mind that there are some deeply ingrained consumer habits and business models that need changing first.  Our utopia will not exist without some big players on all sides of the isle making some significant strategy shifts.
I found this great YouTube channel all about iTV called 'iTVcommerce.'  If you're as passionate about the future of how consumers interact with an increasingly complex world of screens, apps, devices, and content subscribe to this.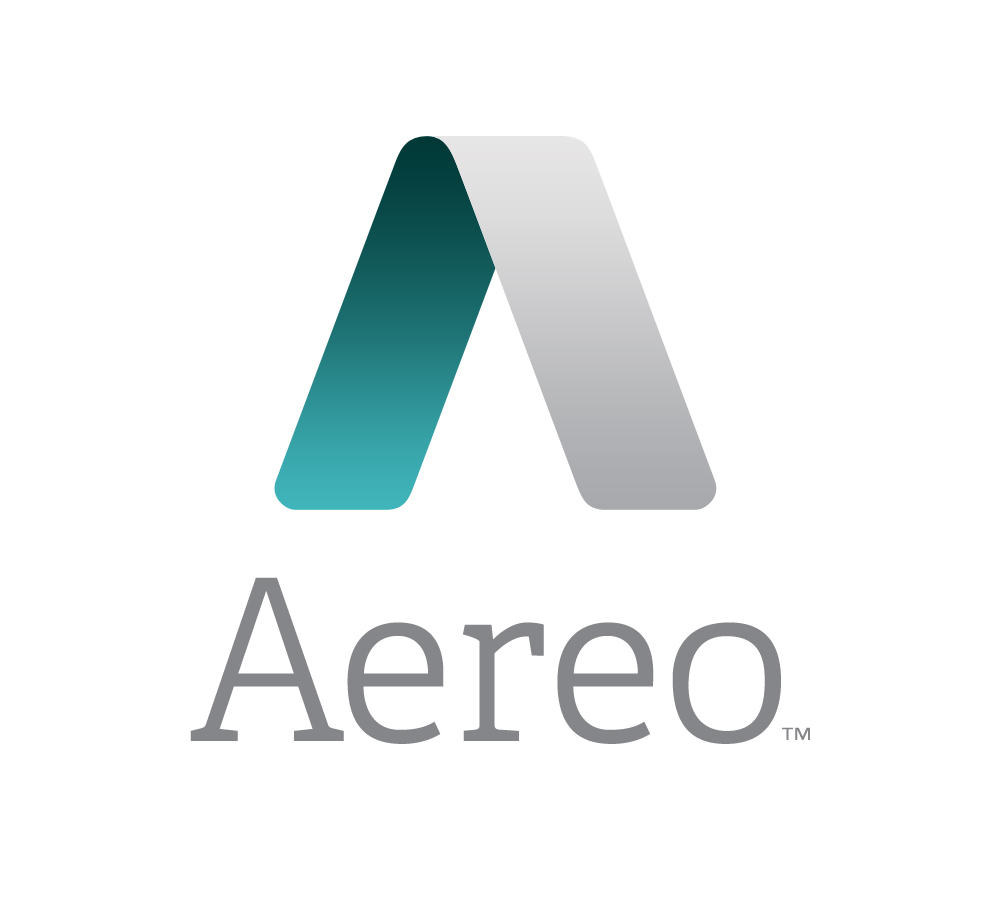 An innovative plan to rent New Yorkers a dime-sized over-the-air antenna housed in a Brooklyn data center to receive and stream local broadcasters could be the end of broadcast TV as we know it, at least if you believe the claims being made by network executives in their high-powered lawsuit.
T-commerce is an inevitable extension of e-commerce and m-commerce that could potentially give rise to the holy trinity of retail.  In the near future using your TV to buy show box sets could be as easy as channeling up or down on your remote.  What remains to be seen is how TV ecosystems as interactive platforms evolve, and more importantly how consumers habits shift (or don't shift).  Once t-commerce arrives in a scalable and friendly way retail will never be the same again however if consumers fail to shift their habits then it is all one big pipe dream. 
Television viewing habits are a highly debated topic right now, are TV viewers passive or active?  Will they bother to engage with remotes when a more familiar and already streamlined tools like laptops, tablets, and phones sit an arms length away? The keys to the future belong to marketers who can seamlessly connect with consumers on all screens and properly harness the power of Television. T-commerce cannot stand alone and must be an integrated technology that can convert a consumer at the moment of attention.  User interfaces, transaction mechanisms, and accessibility must all be flawless when it comes to TV because viewing habits are deeply engrained.  TV has not changed for over 60 years and on this medium consumers have little tolerance for crappy experiences.  Researchers need to understand viewer tolerance for interruption.  Poor marketing executions and transaction mechanisms can kill t-commerce before it really has a chance to break into the mainstream.
I recently saw a huge banner pop up during a Family Guy live TV episode on Time Warner.  The banner wasn't even clickable, instead it was ugly, took up half the screen, and stayed up way too long.  Not to mention it occurred in the middle of programming that I pay a hefty cable bill to enjoy!  The worst part is that this huge black banner was for one of those cheap infomercial type law firms that normally only plague daytime TV.  Seriously Time Warner, why are you giving me more reasons to cut the cord? The banner looked something like this:
Check out this article on why interactive TV isn't meant for every advertiser.  MSO's need to do a better job of quality control, they need to turn away certain business before they cheapen the interactive TV experience beyond repair.
The promise of Interactive TV is tremendous and while the space rapidly evolves it is far from standardized.  Every player from MSO's, to Smart TV manufacturers, to app creators want a piece of the pie and it is the consumer who is left to wade through all the crap.  The true path of t-commerce cannot be known until interactive television in general comes into its own.  Will interactivity occur through apps on connected TV's or will technology embedded in set-top-boxes enable consumers to engage directly with :30s spots?  Clunky in-programming advertisements can actually have the opposite effect of good advertising and cheapen otherwise decent promotions.
Patricia,
Your predictions are very smart and this is very insightful post.  My background is iTV technology and not specifically digital, I hope you don't mind me piggy backing off your post to offer some additional perspective.  I'm going to type in bold in response to your 12 predictions.
What will happen next?
1. Internet of things - the 'smart' internet, device agnostic internet. Whatever name ends up sticking, it is emerging, next, now.
My version of the 'internet of things' concept is called 'the connected toaster.'  I call it this because I think the world of connected objects will coalesce around the home- where most of our things are.  Pretty soon everything from our fridge, thermostat, and yes even our toasters will be connected to each other.  The home will serve as the mother ship of people's connected lives, yes we will have incredible mobile capabilities as well but at the end of the day it will be our little slices of heaven we return to every night.
2. Shift in how people use the internet - lean back, different formats of communications (expanding and evolving from social network use).
Are you saying people's use of the internet will become more passive, lean back?  Have to disagree with you on this one.  Right now all media is forcing us to lean forward and participate.
3. Increased government interest, involvement, control - including some walling off the platform to their own borders, oppressing citizens with it, etc. as well as legislation.
Oh how privacy rears its ugly head yet again.  You're right, privacy conversations continue to escalate in virtually every sector.  It's clear this topic isn't going away but this magical connected world everyone is dreaming of cannot exist without massive amounts of private, behavioral data.  Today people willing give up unprecedented amounts of private data on social networks and in most cases they don't realize that pretty much anytime they touch a keyboard (smart phones) someone is recording that action somewhere.  Much of this data today is used for advertising and that's bad right?  Through the emergence of new business models (point #11 below) and disruptive connected devices personal data could be used to greatly enhance and streamline our lives.  If your fridge knows what you love to eat but you don't have all the ingredients it can order all that stuff for you automatically before you get home from work.  From this simple example companies will know what food you purchase and how often, where you shop, when you come from work, the makes and models of your appliances, and if you're on diet or not.  This is pretty scary stuff and the questions are:  will consumers trade privacy for The Jetson's lifestyle?  Will there be a tipping point and are we already desensitized to big brother?
4. The expansion of the platform into its broader functionality beyond information delivery and communications — utility management and control, digital money and increased digital payments, digital identity, access control and security beyond the devices to larger things like buildings, cities, etc.
Connected homes and cities, these innovations will not be groundbreaking until average Joe consumer is using them.  Breaking into the psyche's of consumers will happen through the home.
5. Cyberterrorism, cyberwarfare, etc. 
I don't know where to put some of my comments since so much of this stuff is inter-related.  On the topic of privacy and cyberterrorism though, let's talk about implanted computer chips.  Would you ever allow a computer chip to be surgically implanted into you?  My immediate reaction is HELL NO!  I don't want to be a connected device like my toaster!  I sure as hell don't want to open my biological body to hacking! But after thinking about the idea if you told me this chip could immediately notify emergency personal if I was in an accident, was having a heart attack, or could notice the signs of a stroke days before I got one?  That HELL NO becomes a little less definitive.  This is all pretty heavy and it's going to take enormous cultural and social shifts to get people on board.  Again, what kinds of benefits would create the necessary tipping points?
6. Increased consumer issue with privacy, control and access. As more people start to see what can be done with the internet, and how they're privacy is out of their hands, etc. they'll likely start to care more about this.
7. General cybersecurity issues but broader range — building, energy grids, etc.
8. Increased availability of the 'mobile' internet but hardly limited to smart phones, tablets and laptops (including cars, motorcycles, airplanes, and other movable objects of all types and sizes).
First we had Web 1.0, now we're coming to the close of Web 2.0 but will there be a Web 3.0?  Don't think so.  If we are talking in terms of websites, social networks, youtube in 10 years then we have screwed up terribly.  The next 'version of the internet' is all mobile apps.  Think about it, Instagram never built a website…  this billion dollar company never even had a homepage.
9. Shift from the two communications/telephone platforms (PSTN/landline and mobile) to voice calls via the internet.
10. Increased decline in use of broadcast TV platform and print media platform — but increased use of both over the internet instead (as the internet has been born to do all along).
This is one of my favorite topics actually.  Yes audiences are fragmented, yes new platforms (tablets) are replacing older ones (newspapers), but Television is different.  That big screen in the center of your living room will never go away.  What you watch through it might change but traditional Television is still here and it's stronger than ever.  Just today it was announced that this year's cable upfronts alone will pass the $10 billion mark and that "a lot of advertisers and buyers look to cable as the foundation on which to build their annual media plan."  Cross-platform marketing exists because people are adding screen to their worlds not replacing them.
Beyond just ad spend though, imagine you could talk to your house.  It's much closer than you think.  The nucleus of 'the connected toaster' will actually be comprised of all the Televisions in your home.  All we need are connected TV's (done) and Siri (done).  Combine Siri 3.0 with a connected TV linked to your world of connected devices and now the home really does have an 'artificial intelligence.'  "Good morning home, please begin running my bath, tell me today's weather, and tell me my itinerary through lunch.  Oh yeah, can you also turn all the lights on in the kids rooms and tell them to get up."
11. Increased shift in monetization and models to what has always worked in various formats of platform business versus ad-only models that are prominent now.
12. Entrance of the carriers in the market - on all fronts. Which has the potential to be very disruptive as they can do what all can do on the platform, and likely will, but moreso because they own the infrastructure itself — with exception to Google, no other companies on the software side (websites, apps, social networks, etc.) do. This will likely create a disruption of the software side of the platform. Though only in a shift of its position from one place to another, it will likely have the potential to knock some parts of the market (and companies) off their game. Only time will tell.
The Sweet Spot | May 18, 2012
David Carr and A. O. Scott wonder whether TV is still TV — and where it is going.
Very interesting video from The New York Times examines the current state of television.  Some of the topics covered:
1) Upfronts are bigger than ever because for advertisers there is still no better place to assemble a large group of people at the same time.
2) Streaming may be the future of Television because you can dynamically insert and maneuver advertisements.  DVR is an interim technology and streaming will take over.
3) 'Campfire' network TV models are dead.  TV viewing is fragmented.
4) Live TV is Dead, Long live TV
GOAB. A TV Experience Concept. 
A few takeaways:
- More than 80% of respondents reported watching video on a computer (84%) or on television (83%)
- 74% of Asia Pacific and 72% of Middle Eastern / African respondents watch video on mobile phones once a month (almost 40% watch content on their device daily)

Chalk this one up to Nielsen's blog.  This site is proving to be a valuable resource to anyone looking for some great digital articles.  Check out the blog here http://blog.nielsen.com/nielsenwire/
I recently came across Google's Ngram Viewer (no idea how Ngrams actually work lol so if someone can explain it that would be awesome).  This is an incredibly awesome tool for exploring both historical and current cultural trends.  Google basically digitized 5 million books or 500 billion words and if you want to know more about this in general this TED talk explains it in an entertaining way.
The Promise of Interactive Television
Since I play in the field of Interactive Television, I typed in 'Interactive Television' into the tool just for fun. Here is what I saw:
Might be a bit blurry (just try it yourself).  What is up with people writing books with the words 'Interactive Television' in the 1890 - 1910!?!  Turns out Thomas Edison predicated not only Television, but Interactive Television right when the Google Ngram chart shows.  Check out this article in Schubin Cafe by Mark Schubin.
"The unavoidable conclusion from the vast majority of the reports (The Chicago Tribune being the exception) — the combination of photography with electricity, the distant stage, the electrical connection between viewer and source, the likening of the invention to a visual form of the telephone and stock and race tickers — is that Edison predicted that he would show some form of television at the 1893 Chicago World's Fair."
Frankly that is just plain and simple badassery!
Another inventor (to say the least), Nikola Tesla suggested that a global network of relay stations might be required. He called this idea the "World System" and in 1902, he published an article explaining some of the points of the plan. This was printed during the construction of the transmitter.
Interconnection of the existing telegraph exchanges or offices all over the world;
Establishment of a secret and non-interferable government telegraph service;
Interconnection of all the present telephone exchanges or offices all over the globe;
Universal distribution of general news, by telegraph or telephone in connection with the Press;
Establishment of a World System of intelligence transmission for exclusive private use;
Interconnection and operation of all stock tickers of the world;
Establishment of a world system of musical distribution, etc.;
Universal registration of time by cheap clocks indicating the time with astronomical precision and requiring no attention whatever;
Facsimile transmission of typed or handwritten characters, letters, checks, etc.;
Establishment of a universal marine service enabling navigators of all ships to steer perfectly without compass, to determine the exact location, hour and speed, to prevent collisions and disasters, etc;
Inauguration of a system of world printing on land and sea;
Reproduction anywhere in the world of photographic pictures and all kinds of drawings or records; [60]
Check out the whole article.
Both inventors became very active at the turn of the century around wireless data transmission, electricity, and the global capacity of human communication. 
70 years later the iTV EKG shows renewed life for Interactive Television.  During the 1970's and 1980's companies began experimenting with iTV technology however due to expensive technology, clunky, and limited releases actual consumer adoption never came close to the hype.  So as the Ngram story continues you clearly see industry pull back to rethink iTV.  It isn't until the explosion of web 1.0 that people once again restart the search for iTV's magic formula with limited success.
Now it's 2012 and after 112 years of predictions, speculations, and promises are we finally on the verge of the 2nd coming of Television?  Many now say the missing link in the TV feedback loop has finally arrived in the form of social networks and mobile.  Unfortunately the Google Ngram story ends at 2000.  I bet that when this massive data set gets extended through the beginning of the 21st century Interactive Televisions EKG will be off the charts.
Take the sample quiz.  I got a 4/5, who knew what a conversion pixel was…
Loading next page
Hang on tight while we grab the next page